FLY AWAY INTERNET
SATELLITE SYSTEMS
We now offer a complete Internet System for temporary usage. The units are ready to go when you get them. Just attach a few cables and the dish is ready for service. Use the system for a month or more and return when you're finished. Internet access for personal or corp. events, emergency response and more. Inquire for details.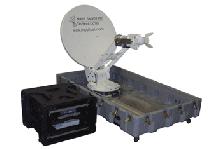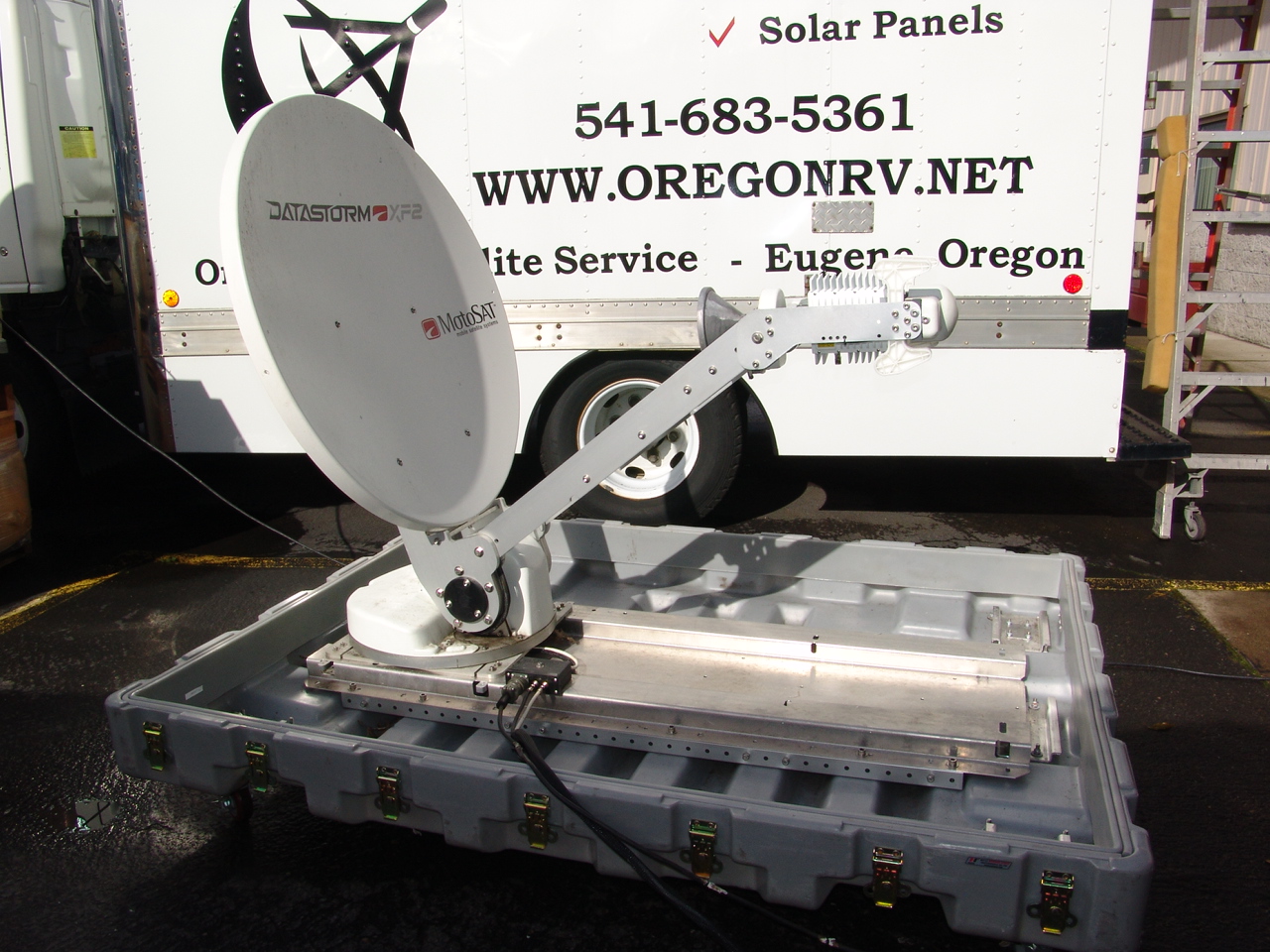 $1,800 per month - plus deposit - plus bandwidth usage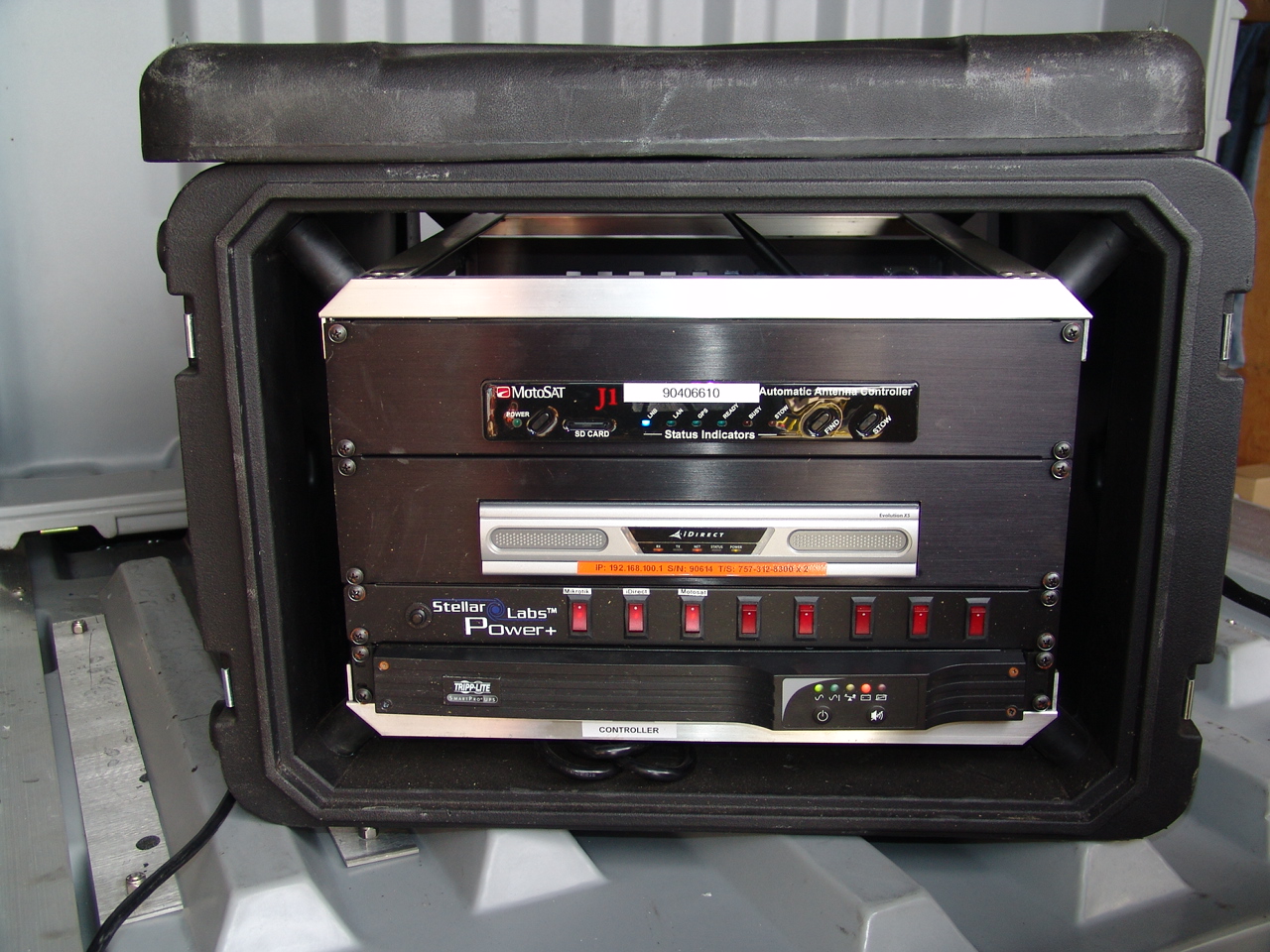 We also sell complete Fly-Away systems you can own.
Contact us for pricing.

DATASTORM HARDWARE PRICING:
(Pricing does not include installation)
NEW Equipment
NEW Mogul DataSAT 840 (.85 meter) 6W with X5 iDirect modem
$7,495

NEW Mogul Beamer RFM98 (.98 meter) 6W with X5 iDirect modem
15,700

NEW Mogul Beamer RFM120 (1.2 meter) 6W with X5 iDirect modem
15,995

Used Guaranteed Equipment
USED F1 (.74m) 1W/HN7000s modem with D2 controller
$2,350

USED F1 (.74m) 1W/HN7000s modem with D3 controller
$2,750

USED G74 (.74m) 1W/HN7000s modem with D3 controller
$4,450

USED G74 (.74m) 1W/HN7000s modem with D4 controller
$5,950

USED F1 (.74m) 3W with D3 controller & no iDirect modem
$3,750

USED F2, (.98m) 2W with D3 controller & Hughes HN7000s modem
$3,975

USED F2, (.98m) 4W with D3 controller & iDirect X5 modem
$4,990

USED F3 (1.2m) 3W with D3 controller - no modem
$4,495

USED F3 (1.2m) 4W with D3 controller, iDirect X5 modem
$5,995

USED XF2 (.98m) 2 watt, J1 controller, Hughes modem
$6,750

USED XF2 (.98m) 4 watt, J1 controller, iDirect X5 modem
$7,000

USED XF2 (.98m) 6 watt, J1 controller, iDirect X5 modem
$7,500

USED XF3 (1.2m) 2 watt, D4 controller, Hughes modem
$6,950

USED XF3 (1.2m) 6W, J1 controller, iDirect X5 modem
$7,550